An occupational health doctor in Poland lekarz@krasnicki.com.pl
dr Dariusz Kraśnicki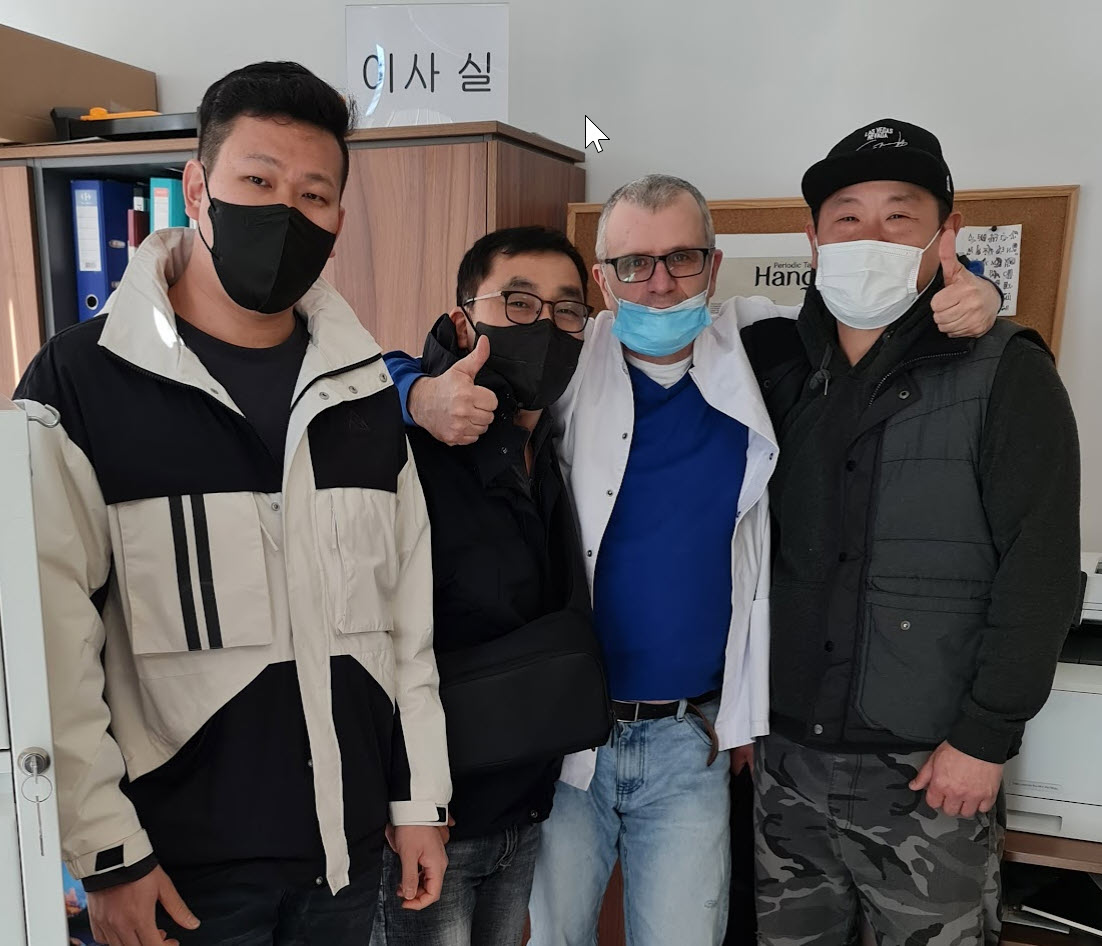 An occupational health doctor looks at the relationship between health and work.
My name is Dariusz Krasnicki and I am a leading English speaking private OH doctor/physician in Wroclaw/Poland.
I can speak and understand English fluently so talking to you personally is no a major issue whatsoever. I can read and understand your medical records.  

My main area of expertise is:
Offshore medical examinations
Aviation Medicine

Pre-employment and periodic examinations of workers and other employees

Lorry drivers examinations
Prolonging validity of your driving licence

Preschool Medicals

Sanitary Medicals for food handlers

Sick leave procedures for employees

Drug prescription

My Occupational Health Clinic for Wrocław Workers is a pro-active team of health professionals /team of physicians, nurses, work&safety specialists and hygienists,/ committed to promoting the highest degree of physical, mental and social well being for workers and their communities.
---
OH activities in Poland are connected with
Pre-employment Health Screening
 Periodical Health Screening
 Health Surveillance

Ergonomic Activities 

Drug & Alcohol Testing 

Workplace Health Risk Assessment (HRA)

Activities for New and Expectant Mothers
---
Occupational medicine physicians in Poland are hired either by companies that offer medical services or work on their own practice. Health assessments to evaluate an individual's medical fitness (physical and psychological) to undertake proposed job are performed before a job offer.
Later Health checks are performed periodically during employment in order to assess an individual's fitness for a task.
---
My private surgery - look down.

OH staff
is also in charge of processes and procedures that are followed prior to an injured / ill employee returning to work.
Screening for evidence of exposure to workplace hazards and adverse health effects.
Workplace Health Risk Assessment (HRA) The process to assess (health) risks present in the workplace. The HRA identifies what might adversely affect the health of employees (e.g. chemicals, noise, heat, disease, etc.).

Includes
(1) hazard identification,
(2) risk evaluation,
(3) risk control and
---
(4) risk reduction measures.
(NOTE: This is different to a Personal Health Risk Assessment) Polish Government health regulation are clearly described in Labour Code of practice that specifies specific actions a company must take to order to be in compliance.
An organization also must be familiar with Industry Standard Practice. Occupational Health activity that is not a requirement, but is considered the norm and provided by the majority of companies within the professional services sector.
So called Industry Best Practice which is OH activity that is considered exceptional and is only provided by a small number of companies.
OH doctors are currently great in demand at companies, government agencies or universities.
Dr Kraśnicki enrolled in and completed a Masters in Occupational Health degree. After he received his medical degree of an occupational health doctor.
Since 2001 his Company has been offering medical services for all types of industries in Wrocław Area. What are we normally employed on basis as a Contractor. We are not present on-site but cover companies Within 20 km of the workplace. Any non medical staff doesn't receive or have access to confidential medical information.
Look at our typical Health checks that are performed periodically during employment of white collar workers in order to assess an individual's fitness for a task. This includes eye tests and other medical assessments related to Display Screen Equipment (DSE) use
The components of the required assessment.
Health Questionnaire, followed by clinical tests for all employees.
Clinical tests
Urinalysis (dipstick)
Visual acuity for Distance Reading
Cover test
Visual field
Slit lamp test
Dilation
Colour vision
Height/Weight
Body Mass
Blood Pressure
Full Clinical Examination by OH physicians and nurses
---
We are aware of any imminent legislative changes, relevant to employees that are likely to be implemented in the near future and would affect the company's obligation. E.G any new OH laws that will be coming into effect soon.
We can provide required OH services to sub-contractors, and/or ensure that sub-contractors are meeting the OH regulations.
For a convenient examination appointment, please call our office
at +48 693 775 123 .
Once again, Welcome!
Kraśnicki Dariusz Occupational Health Doctor Wroclaw
Occupational Therapy Physician
Contact details: 1a/1 Kmicica Street Wrocław, 54-514
Voice: 601-775-123


P.S.. If you are calling from outside Poland/Wroclaw, please use (+48) prefix number:
Have A Great Story About This Topic?
Do you have a great story about this? Share it!
What Other Visitors Have Said
Click below to see contributions from other visitors to this page...

Pre-Employment Medical Examination

Sz. Pan Dr. Dariusz Kraśnicki, This is the document I received from my company in relation to the pre-employment medical examination. The type of examination …
English Speaking Doctors
on the Internet

Hello there, I came across your webpage while looking for English speaking doctors on the internet. I am a Canadian student finishing up a semester …